The Stanley Sadie Handel Recording Prize 2008
Chandos Chaconne CHAN 0745(3)
3 CDs
full price
Recorded in 2007.
Released in 2007.

Semele (HWV 58)

Semele: Rosemary Joshua (soprano)
Jupiter/Apollo: Richard Croft (tenor)
Ino/Juno: Hilary Summers (alto)
Cadmus/Comnus: Brindley Sherratt (bass)
Athamas: Stephen Wallace (countertenor)
Iris: Gail Pearson (soprano)

Chorus of Early Opera Company
Early Opera Company (on period instruments)
Christian Curnyn (harpsichord & direction)
This year we are delighted to congratulate the Early Opera Company, Christian Curnyn and Chandos Records upon the award of first prize for their delightful recording of the music drama Semele. One of Handel's finest and most charming theatre works, Semele has long awaited a complete recording of Handel's first performance version performed on period instruments and with an ideal team of expert baroque opera singers. Members of the panel concluded that this is a hugely important addition to the Handel discography, but also that it is a sheer sensual delight: Rosemary Joshua, Hilary Summers and Richard Croft provide singing that is both stylish and charismatic, the chorus and orchestra of the EOC perform vivaciously, and Curnyn's expert direction from the harpsichord has a completely natural feeling for the right tempo and maintains a fine dramatic momentum. This performance is fresh and direct, yet it is also subtle and shows an impeccable awareness of Handel's notation and contrasting sentimental characterizations. We hope that the success of Semele encourages the Early Opera Company and Chandos Records to further explore baroque vocal music.
---
The panel of judges also congratulate this year's close runner-up: As steals the morn by Mark Padmore and the English Concert (Harmonia Mundi USA), which is a thoughtful exploration of some of Handel's finest arias and extended dramatic scenes written for the tenor voice. The panel of judges acclaimed Padmore's beautiful and sensitive performance, in which he clearly has only respect and love for the music, which is matched with exquisite tenderness and intelligence by the English Concert. We also highly commend two more recordings: a lively dramatic premiere recording of Handel's first performance version of Tamerlano by the Greek conductor George Petrou and the Orchestra of Patras (Dabringhaus und Grimm), and the second volume of La Risonanza's excellent series of Handel cantatas (Cantate per il Cardinal Ruspoli, Glossa). It has been a particularly good year for commercial recordings of Handel's music, and the panel hopes that all those nominated for this year's prize will be encouraged to continue producing fresh insights into Handelian repertoire.
---
What is The International Handel Recording Prize?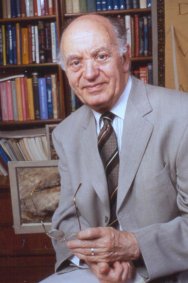 It is an annual award given to one distinctive new recording of Handel's music. Hitherto known as The International Handel Recording Prize, it is chosen by a specially invited panel of respected scholars and journalists who each possess a special and informed interest in Handel's music. One of the prize's founder panel members was the scholar, author and critic Stanley Sadie, and in 2005 the prize was renamed in his memory: we continue to hope that this prize is warmly accepted as an appropriate legacy of Stanley's unusual ease at mingling enjoyable journalism and superb scholarship together. In some respects it was influenced by the now defunct American Handel Society Recording Prize (1991–1998), but in 2002 an international panel of judges inaugurated a broader forum to nurture recognition to a new recording of Handel's music of noteworthy quality. This year's winner was chosen by judges from Australia, France, Germany, Italy, Japan, Russia, England and the U.S.A. The winner is carefully selected from a comprehensive list of all new recordings of Handel's music released during the previous calendar year. The winner must satisfy tough criteria: it needs to combine fine interpretive quality with a penetrating or valuable insight into Handel's genius. Thus this Prize is an indication of a recording's quality and the significance of its contribution to Handelian knowledge. Stanley was particularly fond of Semele, writing about it for the New Grove Dictionary of Opera, and we imagine that he would have been delighted that a fine recording of this particular work has received this year's award.
---
This Year's Panel of Judges:
Ivan A. Alexandre (Diapason and Le Nouvel Observateur – Paris)
Nicholas Anderson (Producer and writer, BBC Music Magazine – Taunton)
Sandra Bowdler (Opera critic – Perth, Australia)
Hugh Canning (The Sunday Times and International Record Review – London)
Colin Coleman (Gerald Coke Handel Collection, The Foundling Museum – London)
Lindsay Kemp (BBC Radio 3 and The Gramophone – London)
Mikhail Fikhtengoltz (Handel scholar and Arts Administrator – Moscow)
Matthew Gardner (Handel scholar, Ruprecht-Karls-Universität – Heidelberg)
Philippe Gelinaud (Handel scholar, Opéra Magazine – Paris)
Michael Pacholke (Musicologist, Hallische Händel-Ausgabe – Halle)
Benedikt Poengsen (Göttingen Händel-Festpiele – Göttingen)
Christopher Purvis (Chairman, Handel House Museum – London)
Brian Robins (Author, Fanfare, Goldberg – Burgundy)
Kimiko Shimoda (UK Correspondent for The Record Geijutsu – London)
David Vickers (Handel scholar, The Gramophone and GFHandel.org – Huddersfield)
Carlo Vitali (Musicologist, Amadeus, Opera Now, MusicalAmerica – Bologna)
---
The Candidate List
(*denotes recordings nominated by the panel during the first round of voting)
Theatre Works:
Acis and Galatea
Musica Angelica Baroque Orchestra; Martin Haselböck; NCA

Alcina
Bayerische Staats-oper; Ivor Bolton; Farao

Alexander's Feast
Aachener Kammerchor; Overbacher Kammerchor; Sinfonieorchester Aachen; Marcus Bosch; Coviello Classics

Esther (1732 version)
London Handel Orchestra & Choir; Laurence Cummings; Somm

*Fernando
Il Complesso Barocco; Alan Curtis; Virgin

Giove in Argo
Concert Royal Köln; Sylvie Kraus; Cantate/Musicaphon

*Il Floridante
Il Complesso Barocco; Alan Curtis; DG Archiv

*Il Trionfo del Tempo e del Disinganno
Le Concert d'Astrée; Emmanuelle Haïm; Virgin

Jephtha
Opera Fuoco; David Stern; Pierre Verany

Joshua
Maulbronner Kammerchor; Hannoversche Hofkapelle; Juergen Budday; KuK

Judas Maccabaeus
Altenburger Sängerknaben; Wiener Singakademie Barucco; Heinz Ferlesch; ORF

Messiah
Tenebrae; London Symphony Orchestra; Sir Colin Davis; LSO Live

Messiah
Cambridge Singers; Royal Philharmonic Orchestra; John Rutter; Collegium

Radamisto [first version]
English Chamber Orchestra; Roger Norrington; Ponto

Saul
Gächinger Kantorei Stuttgart; Bach-Collegium Stuttgart; Helmuth Rilling; Hänssler

*Semele
Early Opera Company; Christian Curnyn; Chandos

Solomon
RIAS-Kammerchor; Akademie für Alte Musik Berlin; Daniel Reuss; Harmonia Mundi (France

Solomon
Winchester Cathedral Choir; Festpiele-Orchester Göttinger; Nicholas McGegan; Carus

*Tamerlano
Orchestra of Patras; George Petrou; MD&G

Sacred works:

Music for the Chapel Royal
The Chapel Royal; Andrew Gant; Naxos
Vocal music and recitals:
Affetti Barocchi
[Arias for Senesino]
Marijana Mijanovi? (mezzo-soprano); Kammerorchester Basel; Sergio Ciomei; Sony BMG Classical

Fedel e Costante
[Italian cantatas]
Elin Manahan Thomas (soprano); Principals from The Symphony of Harmony and Invention; Coro

Il Duello Amoroso
Andreas Scholl (countertenor); Helene Guilmette (soprano); Accademia Bizantina; Ottavio Dantone; Harmonia
Mundi (France)

*As steals the morn: arias and scenes for tenor
Mark Padmore (tenor); The English Concert; Andrew Manze; Harmonia Mundi (USA)

*Handel Arias
Magdalena Kozena (mezzo); Venice Baroque Orchestra; Andrea Marcon; DG Archiv

Handel Arias
Danielle de Niese (soprano); Les Arts Florissants; William Christie; Decca

Great Handel
Ian Bostridge (tenor); Orchestra of the Age of Enlightenment; EMI

*Le Cantate per il Marchese Ruspoli
Emanuela Galli (soprano); Roberta Invernizzi (soprano); La Risonanza; Fabio Bonizzoni; Glossa

*Nine German Arias
Carolyn Sampson (soprano); The King's Consort; Hyperion

Nine German Arias ('Flaming Rose')
Julieanne Baird; La Tempesta di Mare; Chandos

Roma L'Anno 1707 [Italian cantatas]
Nuria Rial; La Risonanza; Fabio Bonizzoni; ORF [NB unauthorized by the artists, and not part of their Glossa series]

Orchestral / Instrumental:
6 'Cello' Sonatas
The Brook Street Band; Avie

*Concerti Grossi, Opus 3
The Academy of Ancient Music; Richard Egarr ; Harmonia Mundi (USA)

Violin Sonatas
London Handel Players; Somm

Water Music
Les Violons du Roy; ATMA

Suites de pieces pour le clavecin
Lilianna Stawarz (harpsichord); Pro Musica Camerata
Special Category:
Der Messias
[German version by Johann Gottfried Herder, 1780]
Dresdner Kammerchor; Lautten Compagney; Wolfgang Katschner; Deutsche Harmonia Mundi

Messiah
[German version by WA Mozart]
Maulbronn Kammerchor; Hannoversche Hofkapelle; Jürgen Budday; KuK

Tobit
Junge Kantorei; Frankfurt Baroque Orchestra; Joachim Carlos Martini; Naxos
[pasticcio oratorio by J.C. Smith junior and Thomas Morell]

DVD:

Admeto
Halle Opera House; Howard Arman; Arthaus

Giulio Cesare
Royal Danish Theatre; Lars Ulrik Mortensen; Harmonia Mundi
---
The International Handel Recording Prize was inspired by The American Handel Society's Recording Prize. The AHS Recording Prize was awarded on an annual basis between 1991-1998.
---