The Stanley Sadie Handel Recording Prize 2006
Virgin Classics 5-45673-2
3 CDs
full price
Recorded in 2003.
Released in 2005.

Radamisto (HWV 12a)

Radamisto: Joyce Di Donato, soprano
Zenobia: Maite Beaumont, mezzo-soprano
Polissena: Patrizia Ciofi, soprano
Fraarte: Dominique Labelle, soprano
Tigrane: Laura Cherici, soprano
Tiridate: Zachary Stains, tenor
Farasmane: Carlo Lepore, bass

Il Complesso Barocco (on period instruments)
Conductor: Alan Curtis

(Read the Review)
This year we are delighted to congratulate Alan Curtis, Il Complesso Barocco and Virgin Classics upon the award of first prize for their world-premiere recording of Handel's first version of Radamisto (his first opera for the London Royal Academy of Music). We congratulate them for producing a dramatic and compelling performance of the hitherto under-represented original first version of the opera. Despite some strong competition this year, the international panel of judges gave a clear overall verdict in favour of Radamisto. The panel admires it as the finest testament of Handel's operatic genius produced on CD during 2006. We also warmly congratulate Alan Curtis for winning his third annual award since the prize began in 2002.
---
We also wish to commend this year's runners-up: The "Organ Concertos Opus 4" performed by organist Matthew Halls and the ensemble Sonnerie (Avie). The recording of Handel's Saul (Harmonia mundi France) was also highly commended by the panel. (Read the review)
---
What is The International Handel Recording Prize?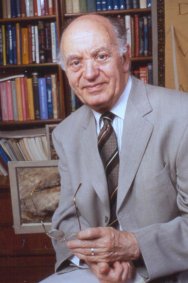 It is an annual award given to one distinctive new recording of Handel's music. Hitherto known as The International Handel Recording Prize, it is chosen by a specially invited panel of respected scholars and journalists who each possess a special and informed interest in Handel's music. One of the prize's founder panel members was the scholar, author and critic Stanley Sadie, and in 2005 the prize was renamed in his memory: we continue to hope that this prize is warmly accepted as an appropriate legacy of Stanley's unusual ease at mingling enjoyable journalism and superb scholarship together. In some respects it was influenced by the now defunct American Handel Society Recording Prize (1991-1998), but in 2002 an international panel of judges inaugurated a broader forum to nurture recognition to a new recording of Handel's music of noteworthy quality. This year's winner was chosen by judges from Australia, France, Germany, Italy, Japan, Russia, England and the U.S.A. The winner is carefully selected from a comprehensive list of all new recordings of Handel's music released during the previous calendar year. The winner must satisfy tough criteria: it needs to combine fine interpretive quality with a penetrating or valuable insight into Handel's genius. Thus this Prize is an indication of a disc's quality and the significance of its contribution to Handelian knowledge.
---
This Year's Panel of Judges:
Sandra Bowdler (Opera critic - Perth, Australia)
Hugh Canning (The Sunday Times and International Record Review - London)
Colin Coleman (The Gerald Coke Handel Collection, The Foundling Museum – London)
Mikhail Fikhtengoltz (Handel scholar - Moscow)
Philippe Gelinaud (Handel scholar, Opéra Magazine - Paris)
Lindsay Kemp (BBC Radio 3 Producer, The Gramophone – London)
Brad Leissa (GFHandel.org, American Handel Society - Washington D.C.)
Michael Pacholke (musicologist, Hallische Händel-Ausgabe - Halle)
Benedikt Poengsen (Göttingen Händel-Festpiele - Göttingen)
Christopher Purvis (Chairman, The Handel House Museum – London)
Marty Ronish (American Handel Society and NPR Producer – Washington D.C.)
Kimiko Shimoda (UK correspondent for The Record Geijutsu Magazine and Classic Japan – London)
David Vickers (The Gramophone, GFHandel.org - Huddersfield)
Carlo Vitali (Amadeus, musicologist, author - Bologna)
---
The Candidate List
(in no particular order)
Theatre Works:
Belshazzar
Jurgen Budday; K&K.

L'Allegro, il Penseroso ed il Moderato
Frankfurt Baroque Orchestra; Joachim Carlos Martini; Naxos

Messiah
Concentus Musicus Wien; Nikolaus Harnoncourt; DHM

Messiah
American Bach Soloists; Jeffrey Thomas; Delos

Messiah
Jurgen Budday, K&K

Partenope
Early Opera Company; Christian Curnyn; Chandos Chaconne.

Radamisto (April 1720 version)
Il Complesso Barocco; Alan Curtis; Virgin.

Rodelinda
Il Complesso Barocco; Alan Curtis; DG Archiv.

Saul
Concerto Köln; René Jacobs; Harmonia Mundi (France).
Vocal music and recitals:
Handel Arias
Emma Bell (soprano); Scottish Chamber Orchestra; Richard Egarr; Linn.

A Portrait of 3 Mezzo-Soprano Heroines
Maria Riccarda Wesseling (mezzo-soprano); Lautten Compagney; Wolfgang Katschner; Claves.

Delirio
Natalie Dessay (soprano); Emmanuelle Haïm; Virgin.

Vedo il Ciel
Lydia Vierlinger (alto); Capella Leopoldina; Jörg Zwicker; Universal Amadeo

Scorned & Betrayed: Three Italian Cantatas
Melissa Fogarty (soprano); John Ostendorf (producer); Albany

Orchestral / Instrumental:
Concerti grossi Op.3
Combattimento Consort; Challenge.

Organ Concertos Opus 4
Matthew Halls (organ); Sonnerie; Avie.

Trio Sonatas Opus 5
The Brook Street Band; Avie.

Trio Sonatas Opus 5
London Handel Players; Somm.

Violin Sonatas
Trio Corelli; ClassicO
Special Category:
Israel in Babylon
Ensemble UnaVolta; Joachim Fontaine; K617
[Pasticcio oratorio arranged by Edward Toms]

DVD:

Hercules
Les Arts Florissants; William Christie; Bel Air Classiques

Serse
Les Talens Lyriques, Christophe Rousset; TDK

Teseo
Lautten Compagney; Wolfgang Katschner; Arthaus

Water Music
The English Concert; Andrew Manze; BBC Opus Arte
---
The International Handel Recording Prize was inspired by The American Handel Society's Recording Prize. The AHS Recording Prize was awarded on an annual basis between 1991-1998.
---